Leonardo's Last Supper and Brera Picture Gallery
Special Discounted Combination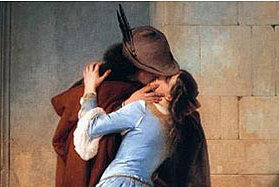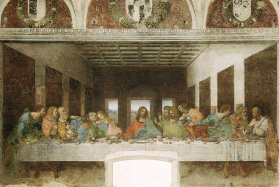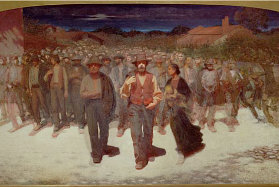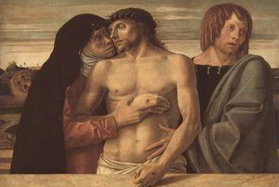 Leonardo's Last Supper and Brera Picture Gallery.
This special ticket combination includes the entry tickets to the two most important art galleries of Milan that you cannot miss, also this combination will allow you to visit them without waiting in line.
The combination is offered at 36.00 euro instead of 40.00 euro. When temporary exhibitions are planned, the price can be increased with the temporary exhibition mandatory extra charge imposed by the museum authority.
HOW TO CHOOSE THE CORRECT TICKET - Last Supper
Reduced price tickets (just for European Union citizens)
- between 18 and 25 years old
Free tickets
- children under 18 years old
Note: pre-sale fees and eventual temporary exhibition fees are always due except for children under 1 year of age held in parents' arms.
Rates Include Entrance Ticket (15.00 euro) + Milan Audioguide App (10.00 euro)
The museum audioguides for rent inside de museum, are not available due to Coronavirus
CANCELLATION POLICY - ENTRANCE TICKETS
TICKETS CAN NOT BE MODIFIED, CANCELLED OR REFUNDED UNDER ANY CIRCUMSTANCES.
PLEASE NOTE:
The confirmed time is not always the same time you requested; the museum automatically confirms the closest available time on the same date if requested time is sold out. In case you have restrictions to point out (for example not later than ... or not before than ... please write them in the blank space). If no restrictions are specified, this means you are open to accept different entry times.
As soon as we receive your booking request, your tickets/tours will be booked. Confirmation is subject to museum availability. If availability is confirmed by the museum, the original voucher will be e-mailed to the e-mail address you provided, so be sure you insert your e-mail address correctly. The original voucher is the only valid document accepted by the museum at the museum entrance.
The procedure may take a few hours. In case the order is submitted on a Saturday or after 12,00 pm or on a Sunday, vouchers will be sent on Monday morning. In case the order is submitted after 6.00 pm (Italy time), the voucher will be sent the morning after, except for Saturday afternoon. In this last case the voucher will be sent on Monday morning.
TuscanyAll is not responsible for eventual changes or cancellations to the programs offered. For the Special Discounted Combination, a service charge equal to € 12.00 is added to the price of each ticket purchased online through TuscanyAll. For the Brera Gallery and Pinacoteca Ambrosiana, a service charge equal to € 4.00 is added to the price of each ticket purchased online through TuscanyAll.
Please note you'll be asked to show an identification document at the museum entrance, especially if you have booked reduced price tickets or free tickets.
Customers who booked this ticket also booked:
Reach the museums in total comfort with our transfer service!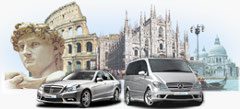 TRANSFER SERVICE
Book Now