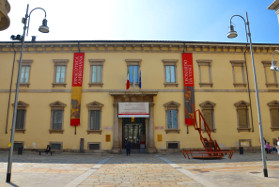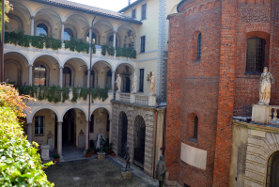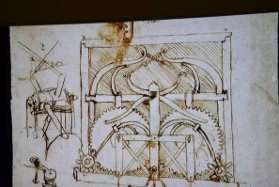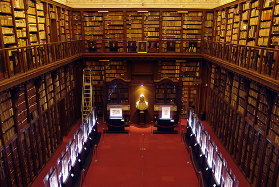 Pinacoteca Ambrosiana. Founded in the 1618 by Federico Borromeo, the Pinacoteca had to be a support and a model for the school of fine arts (present in Milan from the 1621 to the 1776).
Despite the closure of the school of fine arts, the Pinacoteca Ambrosiana has enriched its collections during the centuries and nowadays it hosts a lot of important masterpieces.
You can admire works like Raffaello's cartoon for "The School of Athens" fresco; Caravaggio's "Basket of fruit"; Botticelli's "Madonna con Bambino e tre angeli " and many more.
Since 2009 the Federiciana Hall of the Ambrosiana is home to the Codex Atlanticus exhibition, a collection of drawings and writings by Leonardo da Vinci.
Get your tickets online!
Avoid the long queue at the entrance! An exclusive booking service to get your tickets.
booking
A skilled tourist guide at your disposal!
Discover the museum with your private guide!
Reserved entrance, no need to queue and you can decide the starting time of your visit!
booking
Customers who booked this ticket also booked:
Hours
From Tuesday to Sunday 10.00 am - 06.00 pm.
Closed on Monday, New Year's Day, Easter Day, May 1st and Christmas Day.
Address and Map
Piazza Pio XI - Milan.
Reach the museums in total comfort with our transfer service!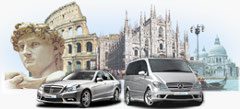 TRANSFER SERVICE
Book Now