Last Supper Tour
electronic voucher accepted
The Itinerary:
Leonardo's Last Supper.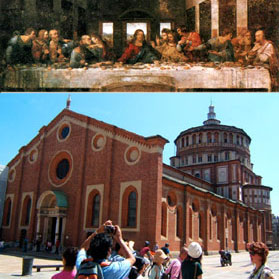 Last Supper Tour. The Last Supper by Leonardo da Vinci is one of the most incredible works of religious art in the world. For centuries viewers and art historians have been enraptured from the Leonardo's interpretation of the subject of Christ and his Apostoles, in spite of its weak conditions and advanced state of deterioration. Against all odds, thanks to miracles of human and, who knows, maybe divine intervention, the Last Supper still survives and continues to fascinate people coming from all over the world.
The entrance is allowed only to people with a reservation and our guided tour gives you the chance to see this fresco known all over the world!
Last Supper Group Guided Tour
Duration: about 30 minutes
Language: English
Meeting Point: 15 minutes before the tour starting time in front of the entrance to the Leonardo's Last Supper
Price: 50,00 Euro per person
booking
The price includes: guide service, entry ticket for the Last Supper.
Please Note: clients are requested to be at the meeting point at the time specified on the voucher otherwise admittance will not be granted.
PLEASE NOTE: FOR GROUP GUIDED TOURS THERE AREN'T ANY REDUCTIONS. ALL VISITORS HAVE TO RESERVE THE FULL PRICE TICKETS (INDEPENDENTLY FROM THE AGE, THE NATIONALITY ETC...)
CANCELLATION POLICY

TOUR CAN NOT BE MODIFIED, CANCELLED OR REFUNDED UNDER ANY CIRCUMSTANCES.
Customers who booked this tour also booked: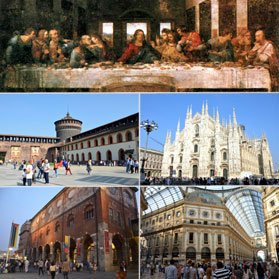 This tour will be a walking route, to best appreciate the most interesting...
Click here for more information.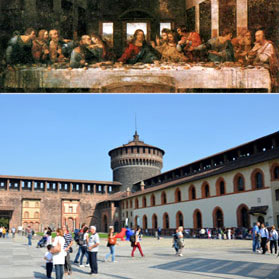 Leonardo was a universal genius, an absolute example of Renaissance polymath...
Click here for more information.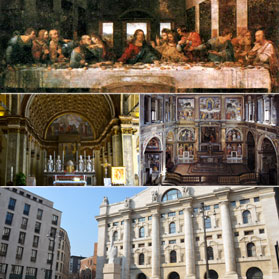 Discover the most hidden and precious treasures of Milan and then admire the world famous...
Click here for more information.