Wine and Food Tasting
electronic voucher accepted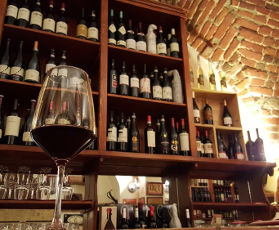 - Wine and Food Tasting: traditional food and wine tastings from the Lombardy *
Excellent wines carefully selected by our sommelier and combined with some of the most traditional flavour of the Lombardia countryside.
The tour includes a tasting in a local wine bar in the centre of Milan, a detailed explanation about the different flavours and a background history.
Wine and Food Tasting: traditional food and wine tastings from the Lombardy region
Starting Time: at 6:30 pm
Duration: about 1 hour
Availability: Monday, Wednesday and Friday
Language: English
Meeting Point: "La Dogana del Buongusto" located in Via Molino delle Armi 48, Milano.
Price: 49.00 euro per person.

booking
The price includes: these menus offered are only examples. The menus can be exchanged with other seasonal dishes:
a glass of Refosco del Peduncolo with Beaf carpaccio and balsamic vinegar
a glass of Montepulciano d'Abruzzo with vegatable or meet little pie and crouton with tomato
Chocolate cake with Pinot Nero
The tasting will be accompanied by a sample of cheeses and traditional cold cuts from the Lombardy Region
* This tour will be confirmed once the number of participants has reached the minimum number (2 participants). Advance booking is required and must be confirmed by TuscanyAll.
CANCELLATION POLICY - GROUP GUIDED TOURS
In case of cancellation, please contact us.
If a cancellation is made at least 4 days before the day of the tour, the cancellation penalty is equal to 50% of the gross total.
For cancellations that are made from 3 days prior the day of the tour, the penalty charge will be equal to 100% of the gross total (price paid is NOT REFUNDABLE).
Customers who booked this tour also booked: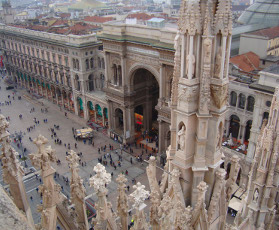 A unique and unforgettable experience to walk on the roof of the majestic gothic Cathedral...
Click here for more information.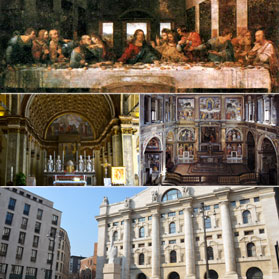 Discover the most hidden and precious treasures of Milan and then admire the world famous...
Click here for more information.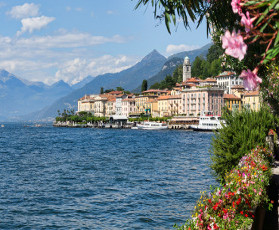 A splendid excursion through some of the most picturesque cities of Italy, the perfect destination for tourists...
Click here for more information.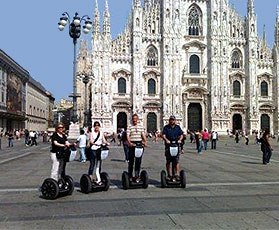 Have fun gliding through the wonderful streets of Milan, the Economic and Fashion capital...
Click here for more information.