Milan Cathedralís Rooftops
electronic voucher accepted
The Itinerary:
Visit of the rooftops of the Cathedral, the symbol of Milan.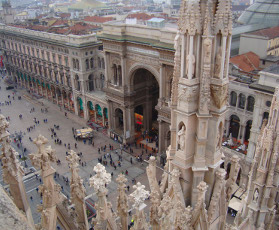 Milan Cathedralís Rooftops. A unique and unforgettable experience to walk on the roof of the majestic gothic Cathedral. While admiring the breathtaking skyline, overlooking the entire city, you will have the opportunity to see the perfect marble sculptures and the church spiers.
A specialized guide will lead you through the history of the most important buildings of Milan unveiling the secrets and the legends of the Cathedrals statues.
After a brief introduction on the history of the city, you will reach the first terrace with the elevator and from there you will continue climbing the last 82 steps leading to the highest terrace, saving a total of 250 steps!
Milan Cathedralís Rooftops Group Guided Tour
Starting Time:
From November to March – 9:00 am; 10:30 am; 2:00 pm; 3:30 pm.
From April to October – 9:00 am; 10:30 am; 3:30 pm; 4:30 pm.
Frequency: every day
Duration: about 1 hour
Language: English
Meeting Point: 15 minutes before the tour starting time at Duomo Square n.4 (under the arches next to 12 OZ Coffee Joint).
Price: 39,00 Euro per person
booking
The price includes: guide service, rooftops entry ticket, headphones.
Please Note: During hot days wear a hat to protect yourself from the sun. On the terraces of the Cathedral there are no toilet facilities or bars, bring water. The elevator has a maximum capacity of 8 pax, so you might have to wait few minutes before climbing up. The staircase to reach the highest terrace is particularly narrow and with smooth marble; use comfortable shoes and preferably with a rubber sole.
CANCELLATION POLICY

TOUR CAN NOT BE MODIFIED, CANCELLED OR REFUNDED UNDER ANY CIRCUMSTANCES.
Customers who booked this tour also booked: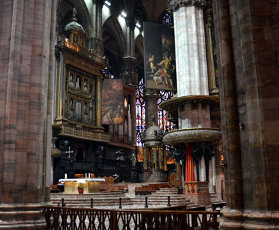 You canít leave Milan without visiting its majestic Cathedral. The guide will introduce you the...
Click here for more information.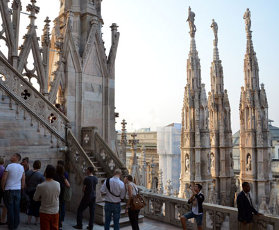 After admiring the Cathedral, you will have the unique and unforgettable experience of visiting...
Click here for more information.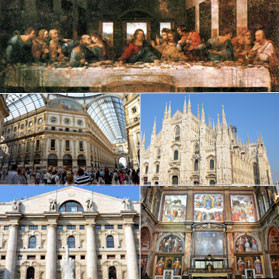 Admire the highlights of Milan with this full day tour. Art and fashion are...
Click here for more information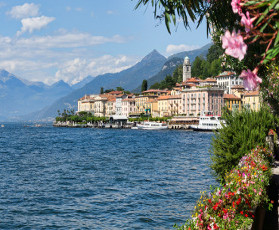 A splendid excursion through some of the most picturesque cities of Italy, the perfect destination for tourists...
Click here for more information.