Milan Classic Private Walking Tour
electronic voucher accepted
- Tour main features: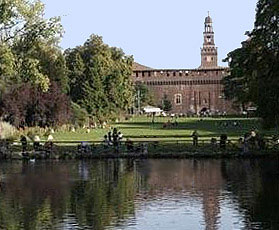 Through the explanation of a skilled guide you will discover the Sforza Castle (Castello Sforzesco), ancient residence of the Milan Duchy (Ducato di Milano);
the Merchants Square (Piazza Mercanti), tthe heart of the medieval city with the House of Common, the Broletto, dated back to the 13th century; the "Duomo", the most important symbol of Milan;
the Galleria Vittorio Emanuele II, a wonderful glass vaulted arcade built is 19th century reach of fashion shops and cafés;
Piazza della Scala, with the homonymous theatre restored few years ago and its museum rich of mementos from the opera house.
This tour doesn't include the entrance ticket for the Sforza Castle and the Scala Museum, the ticket is to be paid to the guide.
THIS TOUR DOESN'T INCLUDE THE LAST SUPPER.
Milan Classic Walking Tour
Duration:

about 3 hours

Availability:

every day

Language:

Any language of your choice

Starting time:

from 9:00 a.m. to 3:00 p.m.
estimate
booking
Other interesting private tours are:
The order of the stops on the tour could change based on the Museum's availability.
For large groups (over 25 people) please contact us.
Private tours can be organized around your special requests and in any language of your choice.
On request we can also organize special private tours focused on other, unusual itineraries. The Itinerary can be varied according to the visitor's special requests. For more details and any special request on this matter, please contact us.
A note on our guides:
Our tours are led by professional guides who are licensed by the city of Milan. They are either native speakers or speak the requested language very well.
CANCELLATION POLICY
In case of cancellation, please
contact us
.
If a cancellation is made at least 4 days before the day of the tour, the cancellation penalty is equal to 50% of the gross total.
For cancellations that are made from 3 days prior the day of the tour, the penalty charge will be equal to 100% of the gross total (price paid is NOT REFUNDABLE).
Other interesting
private tours

: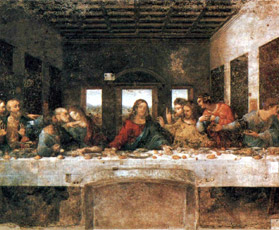 Inside the refectory of the Dominican convent close to the church of Santa Ma...
Starting time:
from 9:00 a.m. to 5:00 p.m.
Duration:
about 1 hour
Price:
from € 58.00
Visit with a private guide the magnificent Cathedral of Milan. A brie...
Starting time:
from 9:00 a.m. to 4:00 p.m.
Duration:
about 1.5 hours
Price:
from € 45.40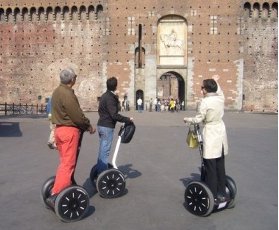 Enjoy yourself passing through the wonderful streets of Milan, the Fashion an...
Starting time:
at 10:00 a.m.; from May to September also at 4:00 p.m. on Friday, Saturday and Sunday
Duration:
about 3 hours
Price:
from € 75.00