Last Supper Private Tour
electronic voucher accepted
- Tour main features: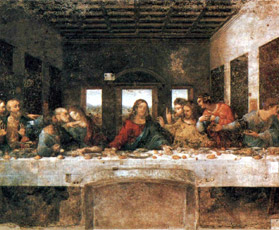 Inside the refectory of the Dominican convent close to the church of Santa Maria delle Grazie, you can admire one of the world's most celebrated works: the Last Supper by Leonardo da Vinci.
Painted between 1494 and 1498 under the dukedom of Ludovico il Moro, Leonardo depicted the scene "a secco" (on a dry wall) on the wall of the convent's refectory, abandoning the traditional technique of fresco painting.
Upon completion however, it was observed that this new method and environment factors had contributed to the deterioration of the work, that has undergone various restorations. The most recent dates back to 1999, where several scientific methods were used to restore the original features and where possible to remove the traces of paint applied during the previous interventions.
Extensive measures have been taken to protect the fresco from further exposure. To ensure that the fresco be kept at room temperature, a maximum of 8 people is admitted every 15 minutes.
Duration:

about 1 hour

Availability:

every day except Monday

Language:

Any language of your choice

Starting time:

from 9:00 a.m. to 5:00 p.m.
estimate
booking
Other interesting private tours are:
The order of the stops on the tour could change based on the Museum's availability.
For large groups (over 5 people) please contact us.
Private tours can be organized around your special requests and in any language of your choice.
On request we can also organize special private tours focused on other, unusual itineraries. The Itinerary can be varied according to the visitor's special requests. For more details and any special request on this matter, please contact us.
A note on our guides:
Our tours are led by professional guides who are licensed by the city of Milan. They are either native speakers or speak the requested language very well.
CANCELLATION POLICY
TOUR CAN NOT BE MODIFIED, CANCELLED OR REFUNDED UNDER ANY CIRCUMSTANCES.
Other interesting
private tours

: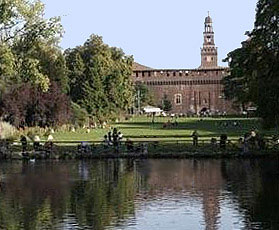 Through the explanation of a skilled guide you will discover the Sforza Castl...
Starting time:
from 9:00 a.m. to 3:00 p.m.
Duration:
about 3 hours
Price:
from € 19.20
Visit with a private guide the magnificent Cathedral of Milan. A brie...
Starting time:
from 9:00 a.m. to 4:00 p.m.
Duration:
about 1.5 hours
Price:
from € 45.40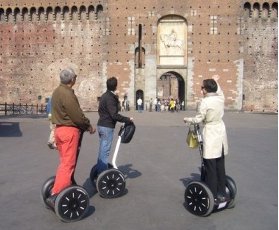 Enjoy yourself passing through the wonderful streets of Milan, the Fashion an...
Starting time:
at 10:00 a.m.; from May to September also at 4:00 p.m. on Friday, Saturday and Sunday
Duration:
about 3 hours
Price:
from € 75.00